WOW! POP-SMILE'S HALLOWEEN-THEMED POPCORN HAS BEEN LAUNCHED AT COSTCO JAPAN.
Pop-Smile is blowing out the treats and tricks
This Halloween season, Pop-Smile is inspiring moments of Happiness for people everywhere with innovative POPCORN products. Although Halloween tends to be about bite-sized pieces of candy, we believe our POPCORN can brings Tricks and Treats to this Halloween season. Now Pop-Smile Fans in Japan can get our popcorn as your treats from Costco and share with your family.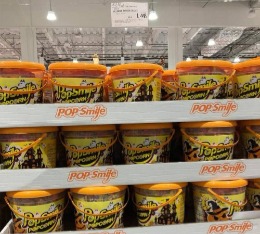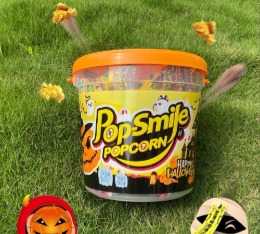 In this big bucket filled with 8 bags of CARAMEL Flavour and 7 bags of CHOCOLATE Flavour. We're sure this bucket of popcorn will soon be empty, but you still can get some treats from your neighbor with our bucket, and the lid can be used as a Frisbee.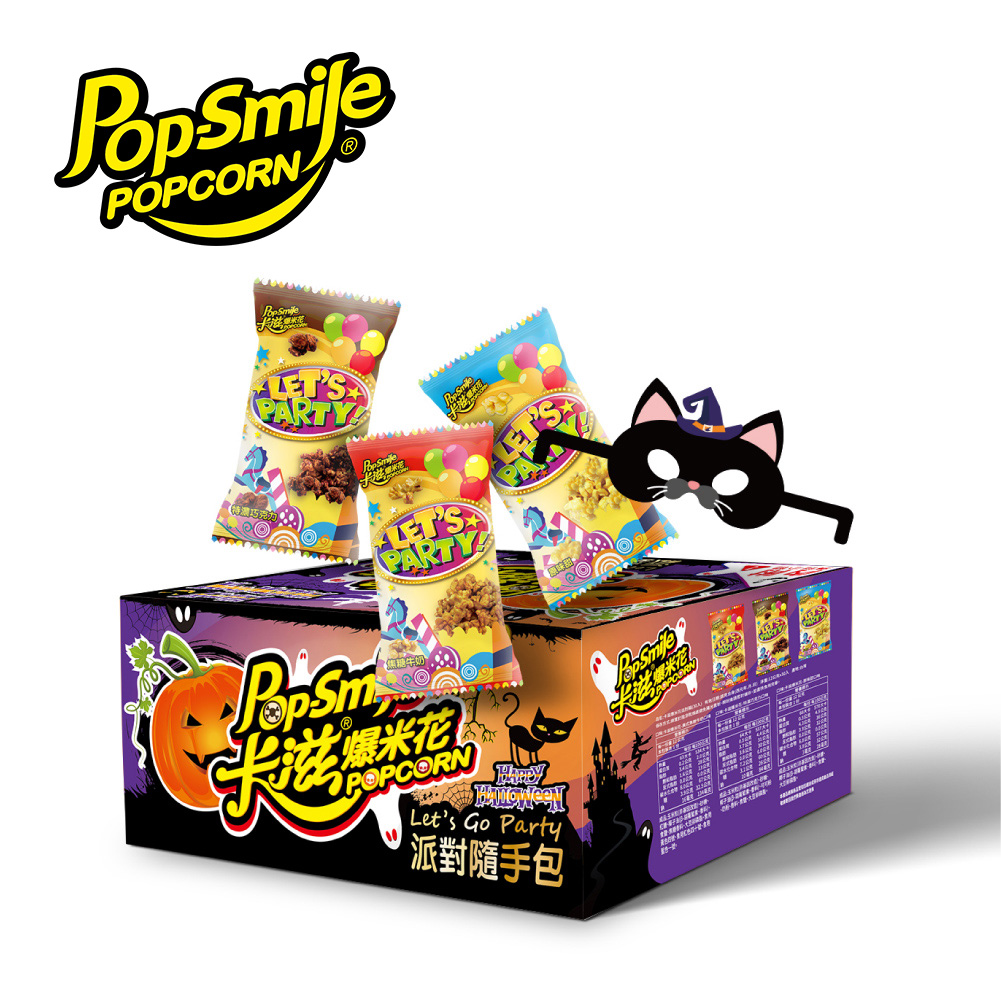 In addition, Pop-Smile Halloween Party Box is coming soon in Taiwan. Thereare contain with 3 flavours, Caramel, Original Sweet, and Chocolate, each flavour 10 bags, and with a Spoocky mask. Welcome to send us an inquiry for get products details. Let's explore more different seasonal products.